It feels like the community platform we've been developing for the past four years was built exactly for moments like these. When we really care about our neighbors and they care about us, community resilience and our own sense of belonging grow. We are stronger together, and we're better prepared to face the challenges and threats — together.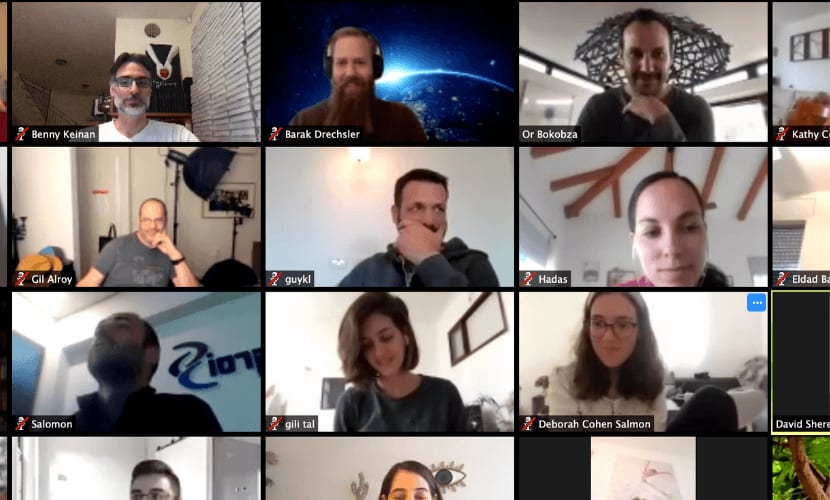 What does community mean to you, especially as we're all going through this global crisis? We asked some of our members and employees to share what community means to them:

To me, it's about knowing there are people out there who'll be there for me in times of need, and also during times when I thrive. It's about knowing I'm not alone in this world, that there are other humans who get me – one way or another. And if they don't, they sure do try. I don't expect my community to love the same things I do, to appreciate my hobbies, to accept my spiritual rituals or have similar political views. But I do expect to feel hugged, welcomed, and supported. Especially in times like these. And I'm grateful to say that the people of Venn do exactly that, and I hope all members feel that way, too. Matar Cohen, Tel Aviv
Community is about asking for help without thinking about whether it's appropriate or not and without thinking about what the other side will ask in return. It is about being there for the other members of the community, for small things as well as big ones. It's thinking of the other side without the need for them to ask. Simple things like, "I'm going to be at the office later today, anyone need me to bring them something?" which we were asked just a few days ago after we started working remotely from home. Benny Keinan, Tel Aviv
For me, community is about exchange, help and support. It is about being comfortable asking for help if needed and supporting at any time, without asking for something in return. It is about being a part of something greater and stronger! Veronika Levitina, Berlin
To me, my communities push me to discover my path in life. There could be many or few along the way — but a real community keeps one accountable to who they are as a person, what they accomplish and the values they stand for. Communities are little mirrors to the soul, and they reflect every person's story. Jessica Prestia, Brooklyn
It means, above all, that I have someone to talk with. Someone who I know cares about us if we're stuck or facing uncertainties. That there's someone on the other side who I can trust, knowing that I'm not alone. Someone who's worrying about the practical things and who I can also consult with when I'm not certain what to do. Like when I recently called Kathy at Venn, and she immediately gave me some potential solutions that I hadn't thought about. Someone who makes sure we have everything we need. And a feeling of family — a warm and generous family for those who may not have. It fills me with inspiration and even lowers the sense of worry a bit to know that someone is thinking of us members. Dor Ganon, Tel Aviv
For me, community is like a mini-family, it is a way of life, a give and take. It's what you find at your doorstep when you are sick, the support you receive and give when one loses a loved one. It's a group of people that are willing to look out for your needs before your own. But it's also a way for you to celebrate life's milestones surrounded by the people who continuously show their love and support to you, it's a way for you to not travel life alone. You'll find that the more you give, the more you'll get out of a community over time. It's also remembering that the common good comes before your own! Sydney Baran, Brooklyn
Community means belonging. It's a space where I can simply be myself – express my vulnerabilities and shine with my strengths. It's the ultimate experience of giving and receiving, teaching and learning, and just being part of an amazing group of people who envelop me with tremendous amounts of care, support, and inspiration. My community is my tribe. Gili Tal, Tel Aviv
So, we call upon the Venn community to spread the value of human connection and neighbors as a support network. Be shining stars for your neighbors and community.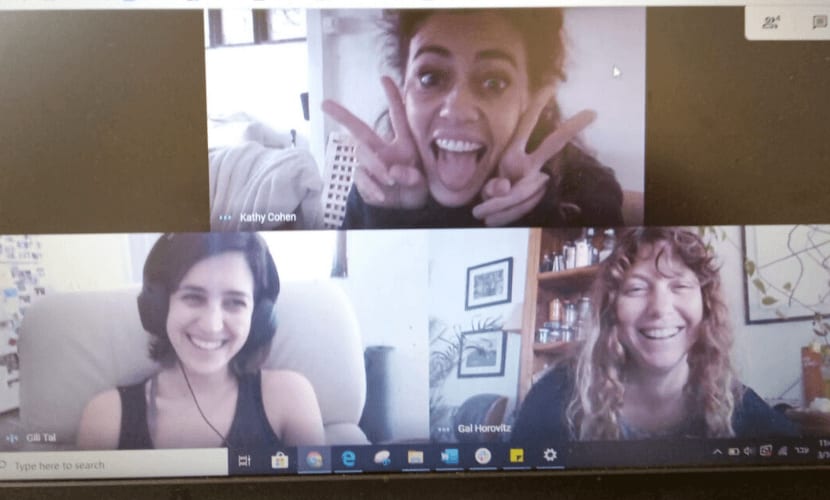 As we follow public health guidelines and local city regulations, we offer these simple approaches to keeping community support systems strong:

Keep the human interaction going. Zoom, zoom, zoom! This is your chance to do that online yoga session, learn how to play a new instrument, or set up a virtual book club with friends around the country. There are so many digital platforms that connect people, now is the time to take advantage of them!


Extend a hand, either real or virtual. You can even pick up the phone and call! Check in with neighbors — old and young — and see if they need anything. Help out when you can, as long as you feel comfortable and safe. Checking in is a way to show your neighbors you care and they will appreciate it — now more than ever.
Looking for ways to volunteer? Do some research for remote, virtual options – there are tons out there, from making phone calls to older people who live alone to tutoring students online or helping teachers with online classes, and much, much more. Put all your web skills to use. Now's the time to use them.
While this is a fast-changing situation, we're also adjusting with the times. Here are some of the things we've implemented so far at Venn:

BROOKLYN: We created a community supply center for the larger neighborhood to make sure we can support them with basic products in these times of need. Beyond that, we are trying to support the small businesses in the neighborhood by offering a 10% discount when Venn members order deliveries from them (food, groceries, laundry, alcohol, etc.)

BERLIN: We've started online yoga classes, given by one of our members to keep everyone moving.

TEL AVIV: We moved our community programs online to our Facebook page, including events and workshops. We're streaming live online gigs, yoga classes, and more. We've also reached out to neighborhood organizations to see how we can support them and we're exploring online volunteer opportunities.

So, in this time of uncertainty we wish we all stay healthy and safe. And above all else, be human, be understanding, and be respectful. Forgive. Don't contribute to panic. Respect and follow the regulations, and be a good neighbor in your community.

If there's anything we can do to help you during these times, please reach out to us. You can contact us at neighbors@venn.com.

Peace and stay healthy and safe,
The Venn Community